Novel technology platform based on covalent binding of a non-toxic antibacterial compound
Any application where colonisation of a surface creates risk of subsequent spreading of infection, such as hospital aquired infections (HAI) associated with use of medical devices.
 No similarity to existing antibiotics.
Virgin antimicrobial effect.
Broad antimicrobial spectra, including multi-drug resistant bacterial strains (MRSA, ESBL) and clinically relevant strains common in Ventilator Associated Pneumonia (VAP), sepsis, and wound infections.
Covalent coupling, stable effect, not based on leakage of an active substance.
Less likely to promote development of bacterial resistance.
Non-toxic to human cells, no adverse reaction upon implantation.
Invasive and non-invasive medical devices.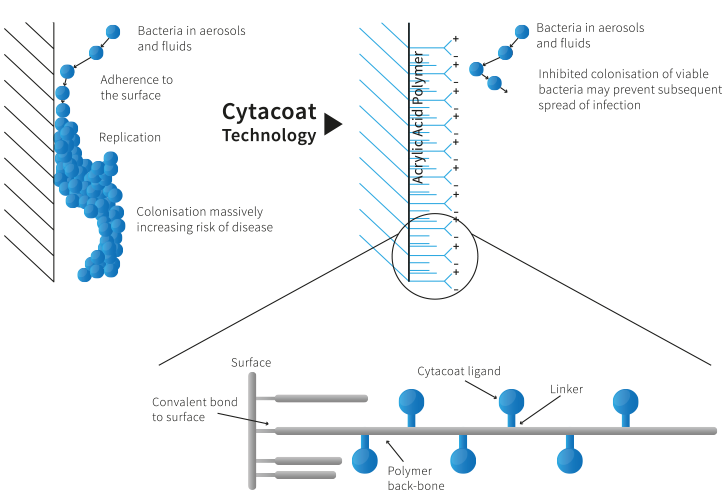 Background – Ventilator Associated Pneumonia (VAP)
Ventilator-associated pneumonia (VAP) is the most common intensive care infection (~20% occurrence).

Medical devices used for assisted ventilation that can be subject to bacterial colonisation.

Invasive support – Endotracheal tube (ETT)
Noninvasive support – Ventilator connected to a face mask or a nasal prong (NP)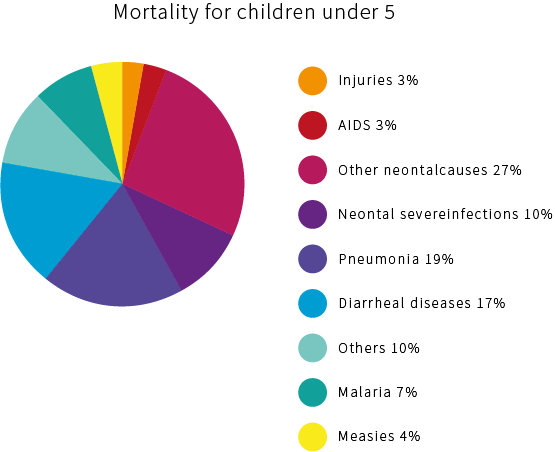 Under extreme bacterial challenge the Cytacoat surface completely inhibited bacterial growth. In the clinical setting discs coated with our surface in incubators demonstrated no growth of bacteria compared to massive growth on uncoated discs.
Surface of device allows for colonisation of viable bacteria and risk of spreading further infections. Proprietary coating of the surface prevents colonisation and potentially reduce the risk of infections associated with use of device.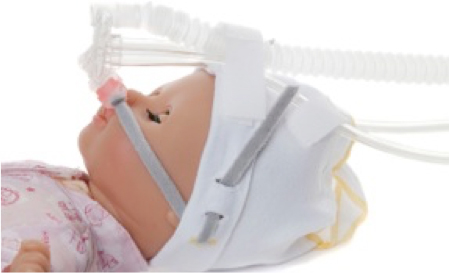 The 1st application- CytaCoatTM Nasal Prong made of silicone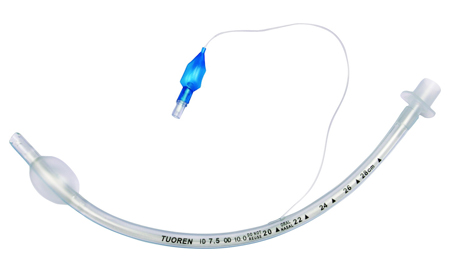 Experimental verification of clinical relevance of bacterial contamination of nasal prongs
Association well documented between ventilation and severe infections**
Nasal prongs taken directly from the neonatal unit (used <24 hrs) are significantly colonised with bacteria frequently found in cases of neonatal sepsis/VAP***
CytaCoat AB, Retzius väg 8 (House B3 Plan 3), 17165 Solna, SWEDEN
Phone +46 8524 89900 | E-mail info@cytacoat.se
Design LIVE Reklambyrå