A unique, stable and universal anti-fouling and anti-biofilm coating for prevention of HAIs
CytaCoat AB is a privately held Swedish company located at the Karolinska University Hospital site in Solna (Stockholm). The company was founded by a group of researchers from the Karolinska Institute, one of the foremost medical universities in the world, and the Royal Institute of Technology (KTH). The goal was to develop a new technology for coating medical devices based on a discovery that our proprietary polymer surface exhibits a clear effect on several of the most problematic pathogenic bacteria that pose problems in healthcare today.
CytaCoat relocated to larger premises and expanded the team in 2022 and has fully equipped chemistry laboratory, microbiology and Pilot Plant manufacturing facilities in place for the development of coating specifications and then manufacturing of coated medical devices for use in clinical investigations.
Board of directors & executive management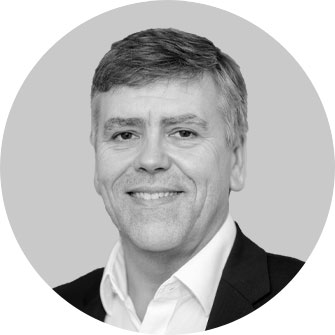 Find out more
Graeme Brookes has led and served as a board member of multiple medical device businesses. Previously, he was CEO at Reapplix A/S (Denmark) taking a device-based cell and growth factor therapy through development, regulatory clearances, clinical trial completion (published in The Lancet) and high-level US reimbursement. Prior to this he was VP Global R&D and marketing at Stanmore Implants (orthopaedics), CEO at Acrobot (orthopaedic robotics), Sales & Marketing Director at Advanced Medical Solutions plc (wound care) and held Business Development and Sales & Marketing leadership roles at Johnson & Johnson (Orthopaedics / Neurosurgery). Additionally, he worked in manufacturing, R&D and marketing at Amersham International (radiopharmaceuticals).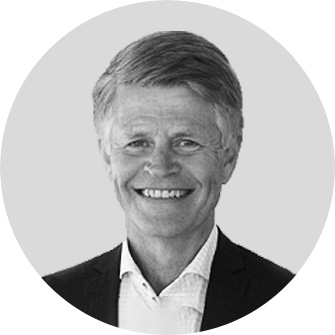 Find out more
Peter Hentschel has more than 40 years' experience of the Medical Device Industry and has led several businesses both operationally as well as  serving as a Board member. Previously he was Senior Vice President of Mölnlycke Health Care, CEO of Etac AB and had senior positions within SCA Hygiene Products. He has served as a Board member at a large number of companies, and has been Chairman of the Board at RLS Global AB, Reapplix A/S, Diasend AB and Lumina Adhesives AB.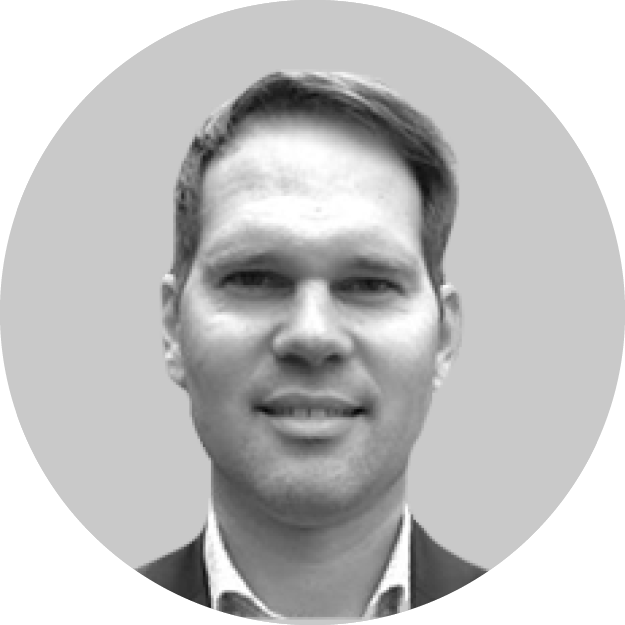 Find out more
Per has a wealth of experience spanning 20 years in business development as co-founder and managing director of Wirsen and Males. In this capacity, he has worked as a business analyst and project manager for numerous companies.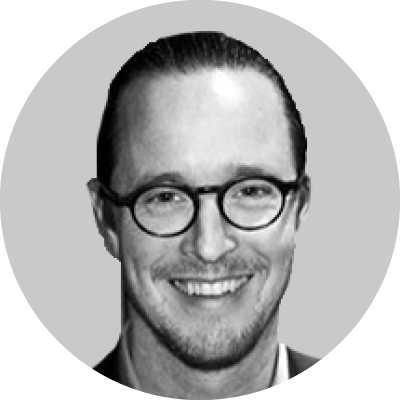 Find out more
Markus Fagerlund acts as partnership and commercial advisor. He has more than 25 years of experience from sales & marketing positions in companies like Xerox, Datscha and Newsec and many years as a leader. He is entrepreneurial with long experience in building up new business areas. Fagerlund has an international education in Marketing & Communication.
Find out more
40 years' experience of leading large life science companies, as well as start-ups. Most recently Tomas held a position as CEO in Sweden of Siemens Healthcare AB. Tomas has also been a board member and chairman of the board in large and small companies.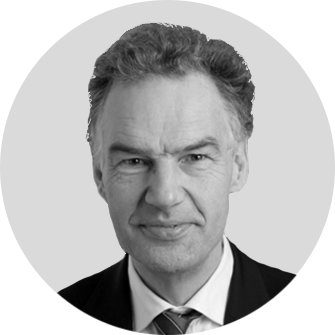 Find out more
Jan Andersson, MD, PhD; Professor Emeritus, Center for Infectious Medicine, Department of Medicine, Huddinge, Karolinska Institutet; Chairman for the Scientific Board for Segulah Medical Accelerator; Editor Journal of Internal Medicine; Former Director for Research and Development, Stockholm Region, Sweden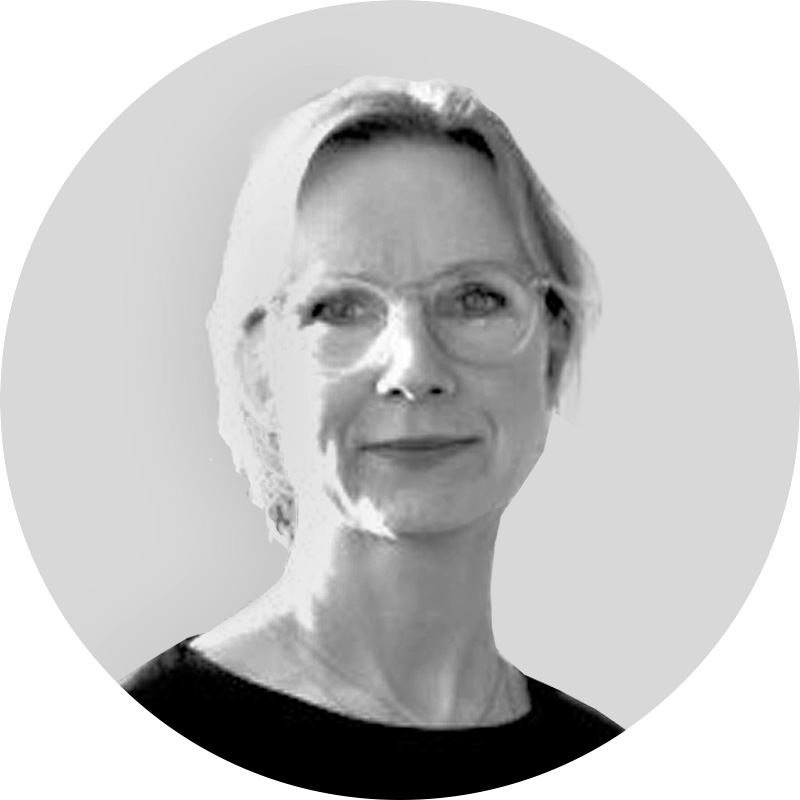 Linda Bergström
Program Manager and QA/RA
Find out more
Linda has 20 years combined experience from the pharmaceutical industry (Biovitrum, AstraZeneca) academia (Dept. of Microbiology, New York University), clinical microbiology (Karolinska University Hospital) and the medical device industry (Bactiguard). Main competence areas include microbiology, molecular biology, biocompatibility, clinical studies, quality management systems, licensing, regulatory affairs and characterization of mechanism of action of coatings. Experience in managing labs, project management, scientific communication and collaborations.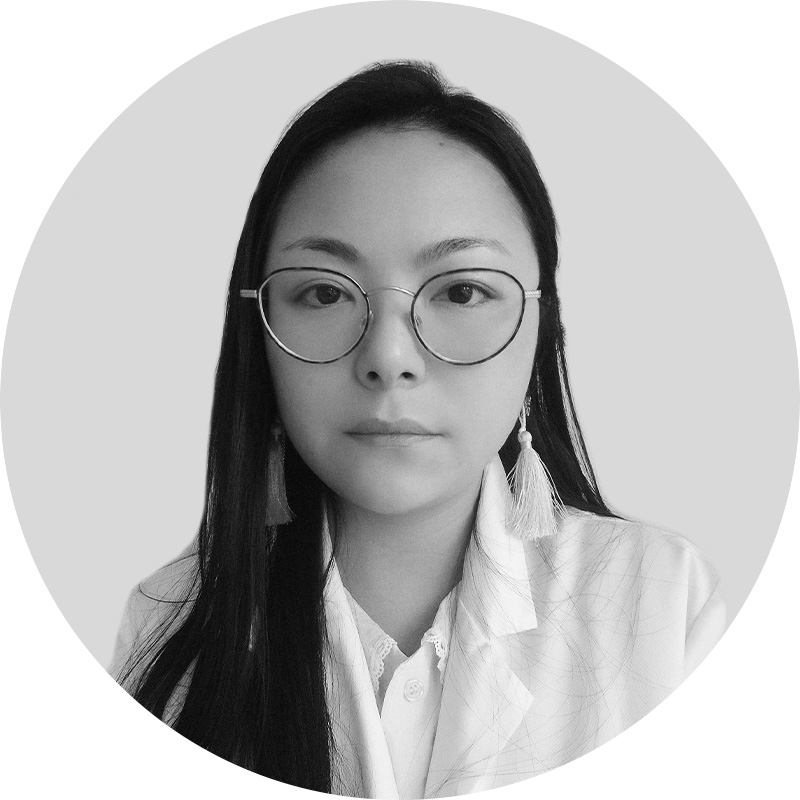 Find out more
Åsa is an organic chemist with experiences in organic synthesis, NMR analysis and Wood chemistry. She holds a B.Sc. and a M.Sc in organic chemistry from Stockholm University.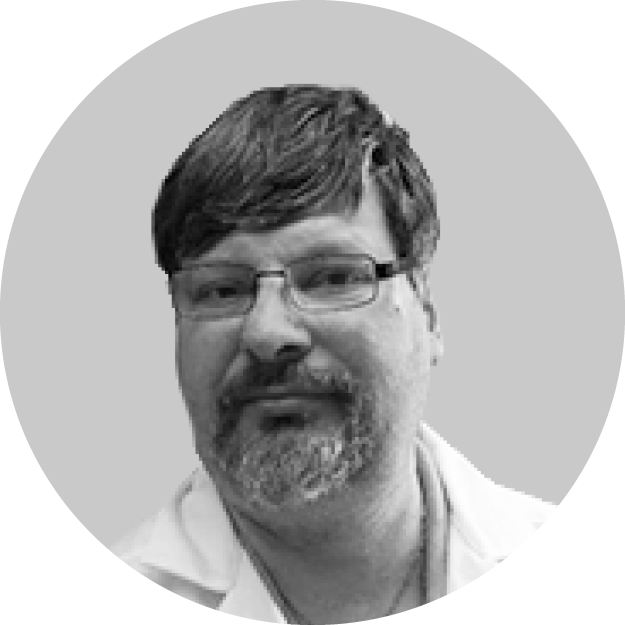 Find out more
A chemist with more than 20 years of experience in research and development, combinatorial chemistry, synthesis and product development within demanding and fast-paced organisations. He was awarded Swedish Chemist of the Year 2000 by Pharmacia & Upjohn.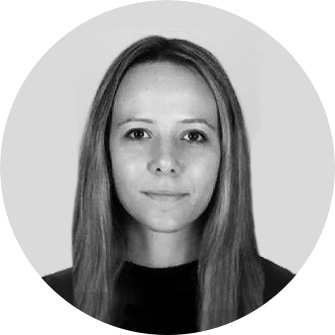 Find out more
Elvira is a biologist specialized in research and microbiology with a solid background in clinical laboratory environments. Experienced in laboratory practices, specimen analysis, diagnosis and result reporting, as well as in most widely used laboratory equipment, technologies and tools. In her thesis she conducted research with multi-resistant bacteria to determine resistance mechanisms against commonly used antibiotics and tested new potential antimicrobial substances.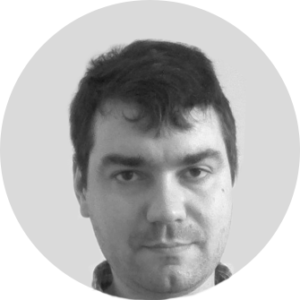 Find out more
Serhiy has over 15 years of experience in a vast array of microbiology, biochemistry and molecular biology methods, specializing in molecular genetics of microorganisms, and proteomics. In his doctorate he showed the way tmRNA is positioned during late steps of trans-translation in E. coli, using cryo-EM tomography and RNA probing techniques. Serhiy is in charge of the antimicrobial testing and validation of the CytaCoat technology, he is also developing new methods and specific culture mediums.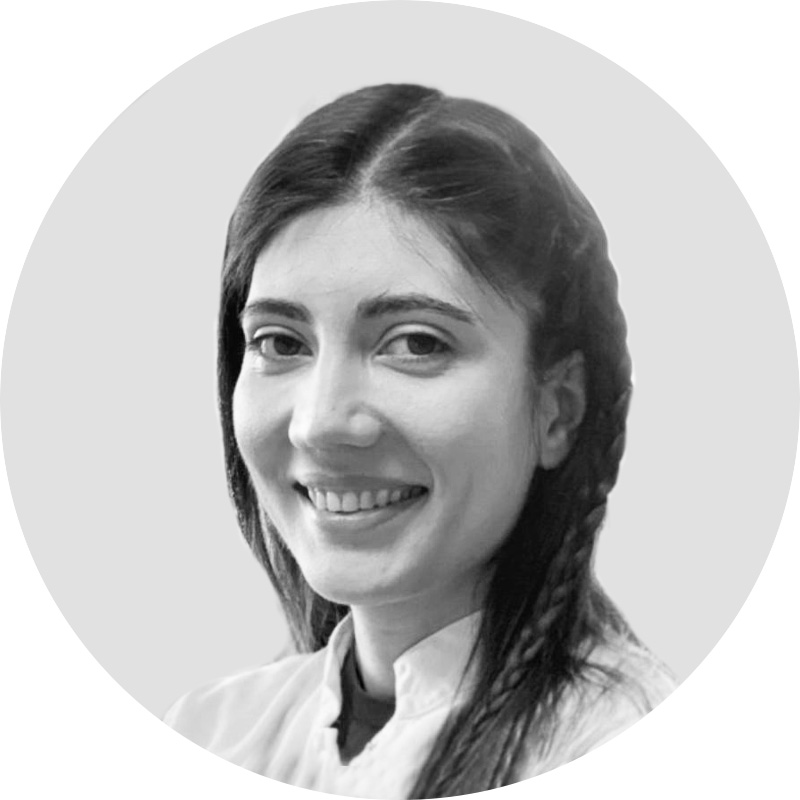 Find out more
Narmin is an organic chemist with more than five years of experience in purification and synthesis developments, e.g., new o-hydroxyazo and o,o´-dihydroxyazo compounds containing thymol and eugenol groups. She holds a M.Sc in organic chemistry from Ondokuz Mayis University.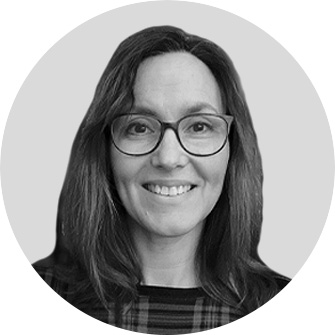 Find out more
Dr. Ana Romero has expertise in academic and industry product development. She was one of the principal investigators in the discovery and development of the EMA-approved drug Ceplene. Ana has also been involved in the data management and evaluation of worldwide clinical trials and big data studies. She holds a PharmD and a PhD from Gothenburg University with postdoctoral research work at the Cancer Institute Gustave Roussy, Paris.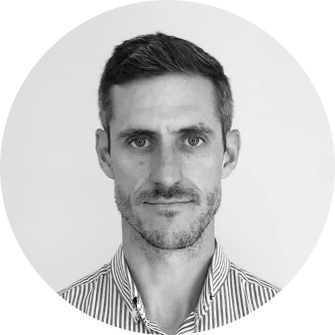 Find out more
Dr Alan Rhodes has over 16 years' experience developing and commercialising surface modification and coating technologies, within the medical device industry. He is Director and Principal Consultant at DSR Biomaterials, providing strategic and technical support in surface modification and coating strategies. Alan is a Chartered Chemist (CChem), Chartered Scientist (CSci) and co-inventor on five patents. 
Who are CytaCoat?
CytaCoat is a Swedish company that has developed a unique anti-fouling and anti-biofilm coating to prevent Healthcare Associated Infections (HAI's) with the use of medical devices.
What is a Healthcare-Associated (HAI's) Infection?
Healthcare-associated infection (HAI) is an infection occurring in a patient during the process of care in a hospital or other health care facility which was not present or incubating at the time of admission. More than half of all HAIs are caused by medical devices.
What is microbial biofilm?
A biofilm is a 3D structure that acts as a microbial battlefront. Biofilms can start forming when a group of microbes sense a given surface and adhere to it. Subsequent colonization and production of an extracellular polymeric substances (EPS) solidify the structure.
How do biofilms help perpetuate Antimicrobial Resistance?
The role of biofilms in antimicrobial resistance (AMR) is highly complex and may significantly drive resistance. Bacteria living in a biofilm (sessile state) can exhibit a 10 to 1,000-fold increase in antibiotic resistance compared to similar bacteria living in a planktonic state.
Why are medical devices causing HAI's and why are they so difficult to treat?
The primary cause is bacterial colonisation and the formation of biofilms on the surface of the medical device. Within the biofilm, bacteria are protected by the EPS structure and also slow down their metabolism (sessile state), this makes them less susceptible to antibiotics and therefore harder to treat.
Why is CytaCoat better than existing antimicrobial coatings?
All kill strategies are potentially toxic and rely on agents that are being consumed over time, thus, having a limited period of action. CytaCoat's unique anti-fouling coating is biocompatible, long lasting and no-kill, therefore, it does not promote bacterial resistance.
How much do HAI's cost?
The European Centre for Disease Prevention and Control (ECDC) estimates the direct costs of HAIs to €7 billion per year. In the US the annual cost is estimated to $10 billon.
How big is the global problem of antibiotic resistance?
70% of the bacteria that cause HAIs are resistant to at least one of the drugs. If no action is taken, ten million people around the world will be at risk of dying each year from multi-resistant bacteria by 2050 (source WHO).
For which medical devices can CytaCoat be applied?
The coating can be applied to a broad range of medical devices such as urinary catheters, venous catheters, wound dressings and endotracheal tubes.
What is CytaCoat's business model?
CytaCoat is targeting multiple routes to market. We are building the capabilities to produce finished packed sterile product via collaboration with our manufacturing partners, i.e., Original Equipment Manufacturer (OEM) products to medical device companies and distributors. Additionally, our technology will be brought to market via licensing to medical device companies for them to coat their products and take them to market.
At what stage is CytaCoat?
CytaCoat has formed manufacturing and development partnerships to develop, produce, and test coated devices. The next stage for the Company is to undertake clinical trials to provide evidence for the effectiveness of the coated product in each indication. We are currently active in the urinary catheter and wound care market segments, developing clinical evidence that will support bringing product to market.
CytaCoat AB, Maria Aspmans gata 44A, 171 64 Solna SWEDEN | E-mail info@cytacoat.se
Design LIVE Reklambyrå